All Things
Branson
Sponsor: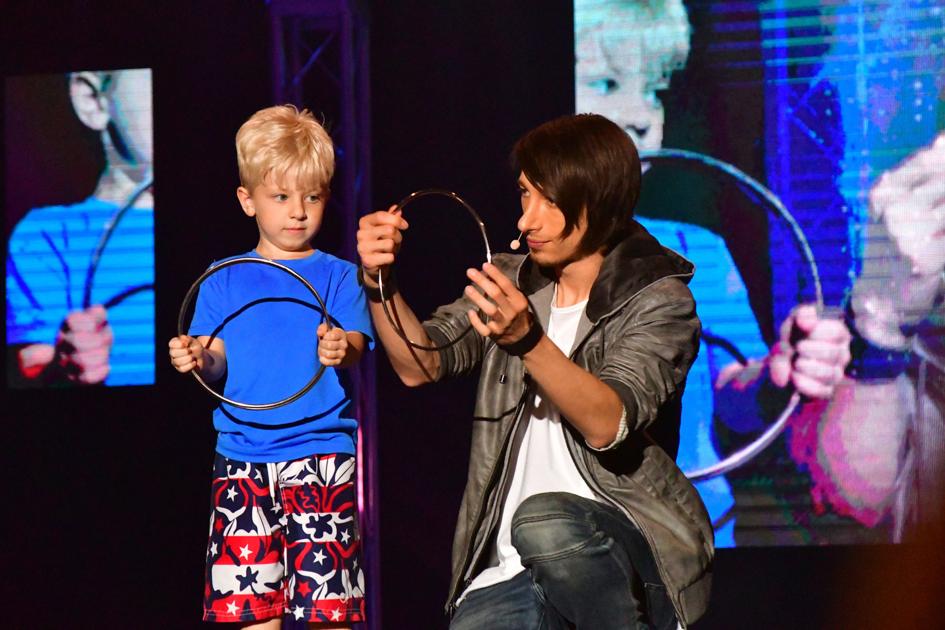 BRANSON MO NEWS: Greetings my Loyal Reader(s), and welcome to the latest edition of the Branson Beat, your home for all the news on the Branson entertainment scene.Now, let's get to it. 
'Edge of Illusion' A while back I decided it would be a fun idea to write a series of stories about the different magic shows calling Branson home. From the way the illusions are presented to the personality and style of each magician, Taylor Reed, Dave Hamner, Reza and Rick Thomas all feature something quite unique. To kick things off, I decided to visit the Branson Famous Theatre to catch "Reza Edge of Illusion," and I assure you, it was quite a treat.Before the show got started, there was quite a buzz in the air, thanks in large part to a near sell-out crowd. When Ziggy, Artist of Oddities, came out to get us warmed up by eating fire, as well as setting his tongue on ablaze,   we knew it was going to be a fantastic time.Reza's show is a lot like a rock concert. There's great music to set the mood, as well as outstanding lights and other visual effects. He performs mostly original illusions, but the ones you may have seen before are presented in his own unique way, it's almost like they're brand new.In addition to having magical talent in spades, Reza also has an understated demeanor and style that is a mix of mysterious and cool, which is where he sets himself apart from most every other magician. Even though I know how hard he's worked to get to this level, Reza's "no big deal" attitude works perfectly with the layout of the show.In fact, my favorite "non-magic" part of the show is probably …
Author:
SPONSOR:
Best Branson Condos: The best deals in Branson Missouri for nightly condo rentals. Quality condo rentals with no hidden fees or catches. The best option when visiting Branson, Missouri for your next vacation.
VISIT: Best Branson Condos for more information.
Powered by WPeMatico
All Things
Branson
Sponsor:
Comments
comments