All Things
Branson
Sponsor: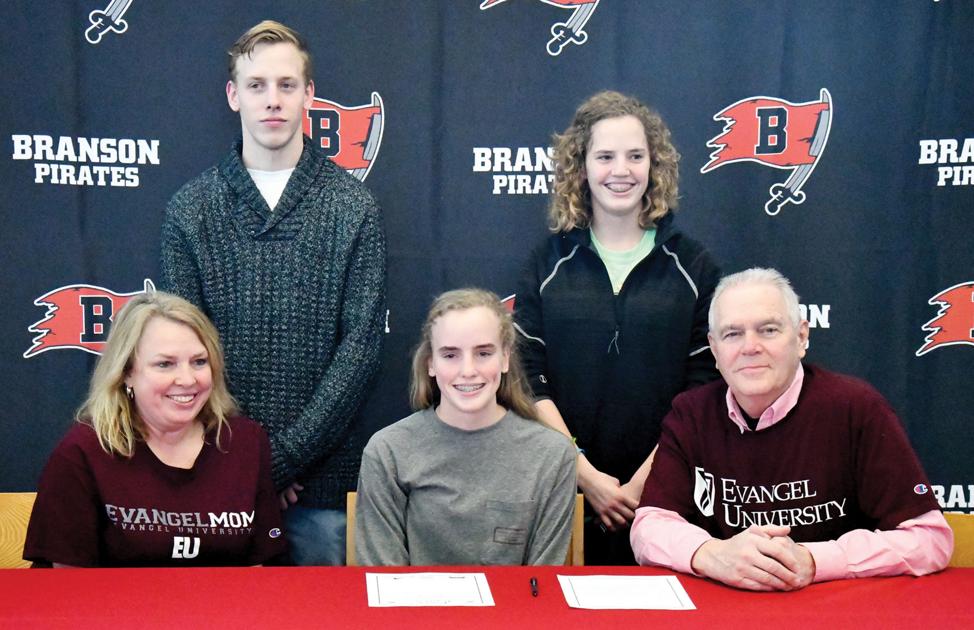 BRANSON MO NEWS: After a decorated career with the cross country program at Branson High School, senior Hannah Collins didn't have to take much time deciding about her future.Her future lies just up the road on Highway 65, at Evangel University in Springfield."I've always wanted to run at a college, and I decided to go to Evangel because my older brother goes there, John Christopher, and I just really love the school and the atmosphere," Collins said at a signing ceremony on Feb. 9.
Collins led Branson to a second-place team finish at the Central Ozark Conference Large Division meet last November, taking eighth individually.She was 14th at the district meet, 27th at sectionals and qualified for the Class 4 state meet, where she finished 135th overall.Now she will join an Evangel program that is coming off a sixth-place finish in the 14-team Heart of America Athletic Conference last season."I'm ready for a challenge," Collins said with a smile. 
More from this section
BRANSON FOOTBALLThree members of the Branson High football team have signed letters of intent to play at the college level.Damian Chapa, who played on the offensive and defensive lines for the Pirates, will attend Missouri Valley College in Marshall.Karsen Knudsen, who led the team in receiving, with 32 catches for 432 yards and six TDs, will attend Benedictine College. Running back Kyle Hunn, a first team all-district pick who rushed for 950 yards and nine TDs, will attend Truman State.
Author:
Powered by WPeMatico
All Things
Branson
Sponsor:
Comments
comments