All Things
Branson
Sponsor: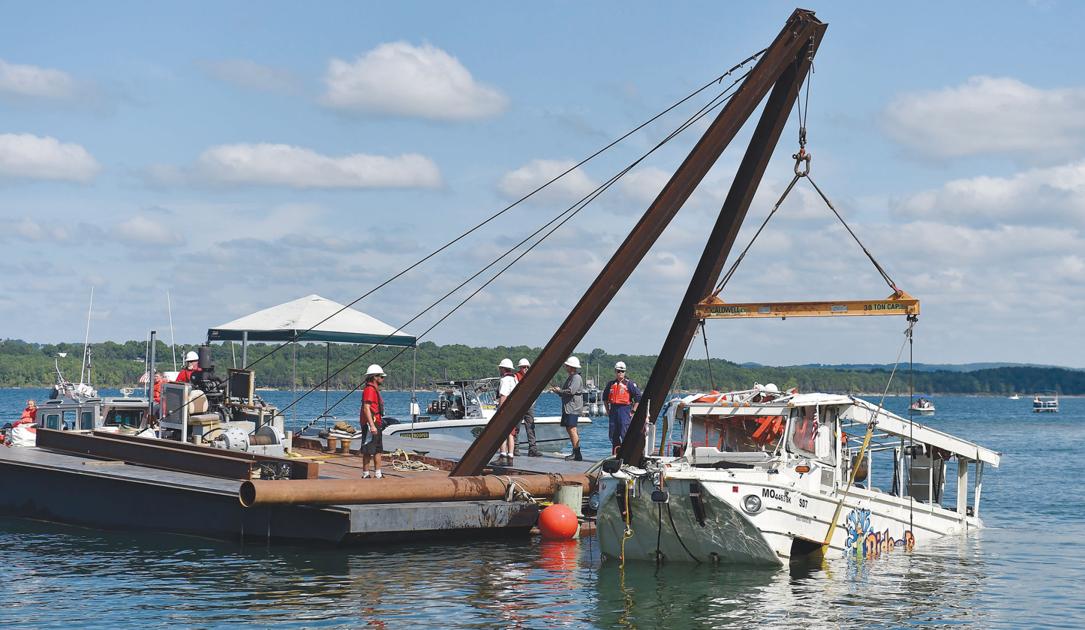 BRANSON MO NEWS: Another federal lawsuit was filed in response to the sinking of a duck boat on Table Rock Lake last month that left 17 people dead.In this latest suit, filed in federal court, a family member of William Asher, who was one of the people who drowned in the July 19 incident, is suing for "compensatory damages in excess of $75,000" in addition to any other costs and fees the court deems proper.The suit names Ripley Entertainment, parent company of Ride the Ducks, as the defendant.
This is the fourth federal lawsuit in response to the duck boat incident, and the fifth overall.The 14-page petition, filed in the U.S. District Court's western district of Missouri, claims that the vessels have dangerous design flaws, that the vessel should not have been in the water with a storm approaching, and that safety measures were not taken.The petition states that the duck boats are generally not seaworthy and that the industry has known about the dangerous design for about 20 years. The petition points out that a duck boat sank in Lake Hamilton in Arkansas in 1999, causing 13 passengers to drown. At the time safety modifications were estimated to cost about $12,000 per vehicle, and the recommendations were not made. It also points out that a duck boat operation in Ireland added flotation devices to the vessels to increase their buoyancy, and they also require all passenger to wear life jackets.The petition claims Ripley Entertainment hired someone to inspect the ducks before taking ownership of the attraction, and the inspector warned of the dangerous design.The petition also claims the company did not provide adequate training for its employees.
The suit lays out a time line of events, stating that the National Weather Service first issued a severe thunderstorm watch for Table Rock …
Author:
SPONSOR:
Best Branson Condos: The best deals in Branson Missouri for nightly condo rentals. Quality condo rentals with no hidden fees or catches. The best option when visiting Branson, Missouri for your next vacation.
VISIT: Best Branson Condos for more information.
Powered by WPeMatico
All Things
Branson
Sponsor:
Comments
comments