All Things
Branson
Sponsor: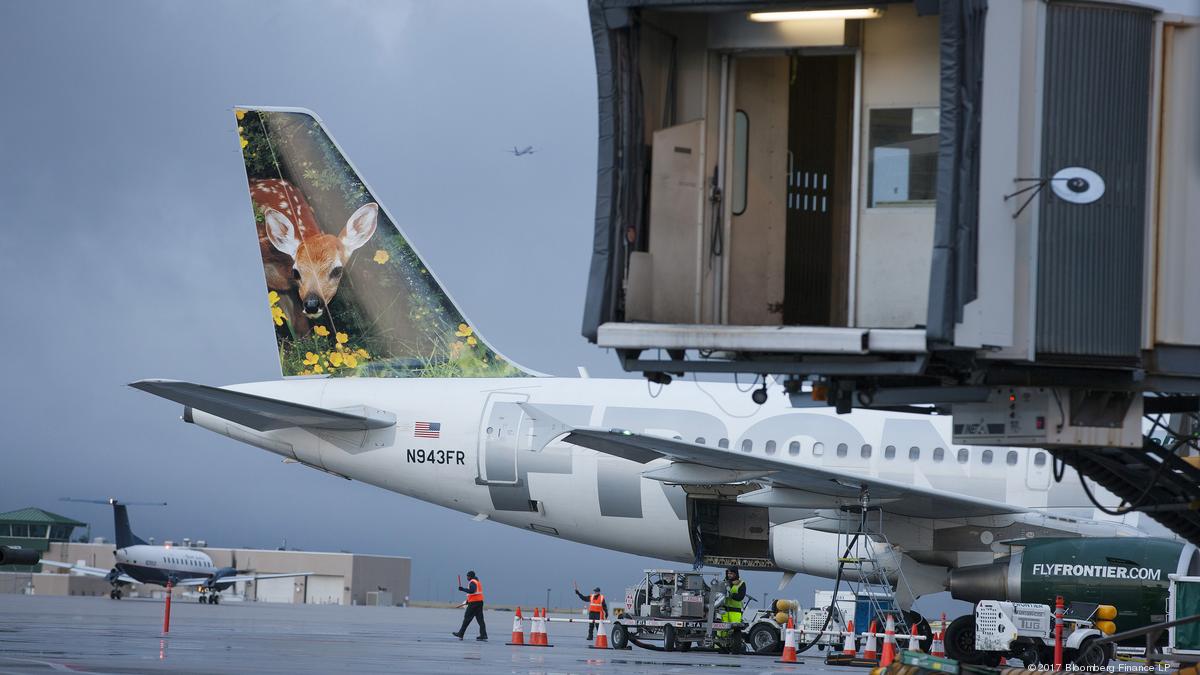 BRANSON MO NEWS:
By Ed Sealover
 –  Reporter, Denver Business Journal
Feb 8, 2018, 12:48pm MST
Frontier Airlines will launch nonstop flights from Denver International Airport to four new destinations this spring as part of a nationwide expansion that included announcements today on 35 new routes.
The Denver-headquartered airline will add direct routes from the Mile High City to: Birmingham, Alabama; Branson, Missouri; Myrtle Beach, South Carolina; and, Savannah, Georgia.
That will give the airline a total of 77 nonstop destinations from Denver, making that total the second most of any airline flying out of DIA, despite it being just the third-largest carrier in terms of passengers behind United Airlines and Southwest Airlines.
Frontier also will be the only airline flying nonstop between Denver and each of its four new cities, company officials said.
"We're proud to call Denver our home and pleased to continue to reduce the cost of flying in and out of our hometown," said Barry Biffle, president and CEO of the ultra-low-cost carrier. "Today's announcement further cements our commitment to the Colorado community and provides even more affordable options for travel."
The new routes come amid an expansion in which Frontier is doubling the number of national routes it served between July 2017 and this year. The company, which is owned by Phoenix private equity firm Indigo Partners LLC and has been eying an initial public stock offering, is in the process of adding more than 200 Airbus A320 jets to its fleet.
In addition to becoming the No. 2 carrier in Denver in terms of routes, Thursday's announced additions put it into the same position in Austin, Jacksonville, Philadelphia, Raleigh-Durham and San Antonio. And Frontier soon will become the largest offerer of routes out of Long Island, New York.
The new routes between weekly service and four times a week. The start dates …
Author:
Powered by WPeMatico
All Things
Branson
Sponsor:
Comments
comments