All Things
Branson
Sponsor: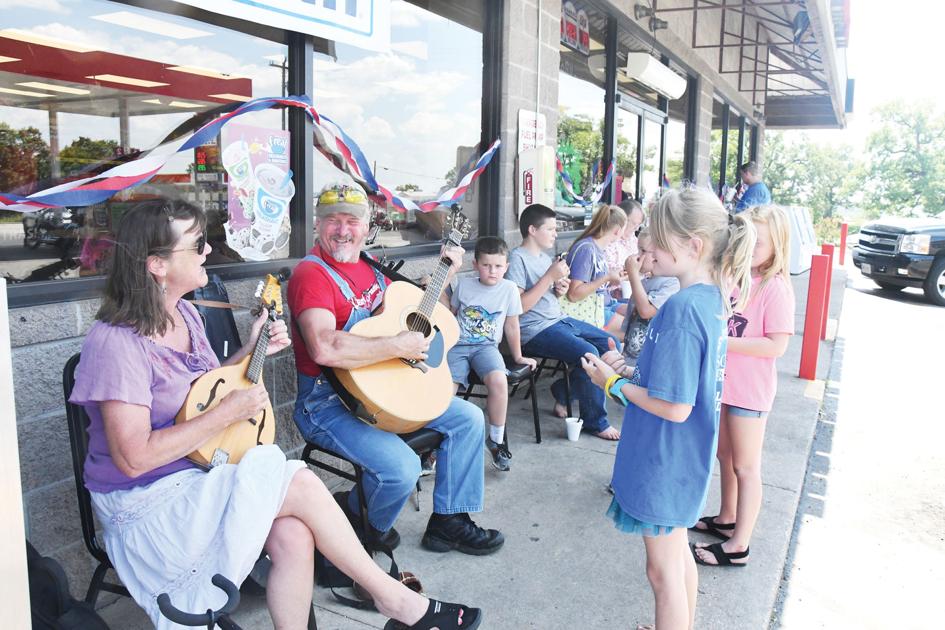 BRANSON MO NEWS: One gas station in eastern Taney County celebrated 20 years since opening, and the owner wants to thank the community for their business.Scooter's Express owner William Cummings opened the gas station and convenience store on June 24, 1998 on Missouri State Highway 76, east of Forsyth."My parents, grandparents, aunts, uncles and cousins have always been in business at this intersection and it's something I always wanted to do for myself," Cummings said. "Where this store sits is about where my grandparents' house was."
On Saturday afternoon, while musicians played on the front sidewalk, employees offered free candy and neighbors chatted, Cummings talked about the store's legacy."My grandparents and parents both had gas stations here, and I actually had a business partner when we built it," Cummings said. "She had a mom and pop convenience store in southeast Missouri, so we decided together that we could make it work."Since opening, Cummings has made it his mission to get to know his customers."We call them by name," Cummings said. "My philosophy, when they come through the front door, is 'Hello. How are you? Can I help you? Thank you. Come back.' In 20 years, I saw kids grow up, have kids of their own, and we try to help the farmers when the farmers need help. We set our time when we opened the store 20 years ago from 5 a.m. to midnight and that's what it's always been. We keep it open. We're here for them."Over the years, it's been a challenge to stay competitive, but Cummings said Scooter's Express has stuck with his original philosophy of caring for customers."We do appreciate them. They've been a part of our business and our life," he said. "We're not a normal store. …
Author:
SPONSOR:
Best Branson Condos: The best deals in Branson Missouri for nightly condo rentals. Quality condo rentals with no hidden fees or catches. The best option when visiting Branson, Missouri for your next vacation.
VISIT: Best Branson Condos for more information.
Powered by WPeMatico
All Things
Branson
Sponsor:
Comments
comments