All Things
Branson
Sponsor: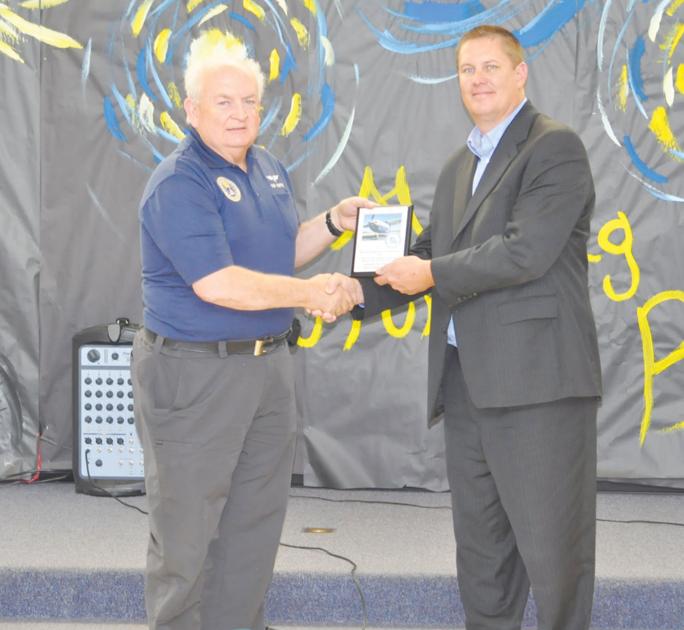 BRANSON MO NEWS: An after-school opportunity for Hollister students received statewide recognition Thursday as a partnership with the Civil Air Patrol was named the best in the state.
During a celebration of the after-school programs at Hollister schools, the Ace Camp program, a partnership with the Civil Air Patrol and received Frank G Brewer Award at the state level.
"There's four areas they give the award in and we happened to win the community support award," Mark Cowsert, program director for Tiger Academy at Hollister School District said.
Cowsert said the program won at the local level, which is comprised of five patrols in southwest Missouri, Joplin, Springfield, Lebanon, Fort Leonard Wood and Branson. To win the state-level award, Cowsert said the program had to beat out 119 other entries across the state.
"The Civil Air Patrol and the Branson Airport are organizations which are the best kept secrets in the state of Missouri and especially the Tri-Lakes Region," Cowsert said. "If anyone is interested in careers in that industry, you have this breadth of experience in the private or public sector. All these people volunteer their time to help our students.
According to Cowsert, in the Ace Camp program, Hollister students receive hands-on experience in fields surrounding aviation. Students participate in flight simulators, build rockets and drones and get experience reading meteorological reports.
"We couldn't pay the amount of money they're worth," Cowsert said. "They've made hundreds of thousands in their careers and yet they come and give that to our students because they want to serve in our community."
Lt. Col. Chuck Stone, recruiter for the Civil Air Patrol, said working with middle school student
"We give them as many different opportunities in aerospace education and aviation," Stone said. "There's not just pilot jobs, there's hundreds …
Author:
Powered by WPeMatico
All Things
Branson
Sponsor:
Comments
comments