All Things
Branson
Sponsor: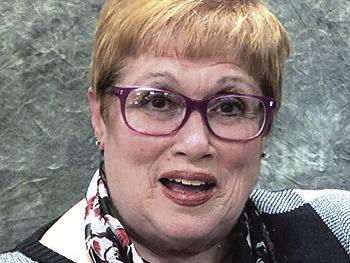 BRANSON MO NEWS: Jenkins, Trudy Ellen (Rataczak) Age 69 The ever joyful Trudy Ellen Rataczak Jenkins passed away peacefully on May 5, 2018 in Omaha, NE. She was born March 3, 1949 to Donald and Myra Louise (Baker) Rataczak in Joplin, MO. She graduated from Joplin High School in 1967 and went on to receive a degree from Missouri Southern State College. She was a dedicated educator, teaching hundreds of students in her more than 35 years with USD 499. She also worked to support women's education as a 50-year member of the PEO Sisterhood, Chapter AB, Galena, Kansas, and she taught us all how to be a genuine friend, to be positive in all circumstances, and to be a servant to others. She was a faithful member of First Christian Church, Galena, KS, where she taught Sunday school and led the choir and worship services alongside her mother and aunt for years. Trudy loved listening to music, writing and sending cards to others, studying the Bible, sharing her beautiful singing voice, and watching the St. Louis Cardinals and the Green Bay Packers. Her infectious smile, giving nature, sense of humor and ability to make others laugh endeared her to all who knew her. She is preceded in death by her parents, Donald and Myra Louise (Baker) Rataczak; and aunt and uncle, Arnold and Mary Lucile (Baker) Rataczak. She is survived and will be missed by her son, Steven Craig Jenkins (Mia) of Omaha, NE; cousins: Doug (Sue) Rataczak of Branson, MO; and Clint Rataczak of Maplewood, NJ; Bob Jenkins and family; her beloved dog, McGee; and a host of extended family and friends. Though Trudy loved flowers, the family kindly requests that you express your sympathy through a memorial contribution to First Christian Church of Galena, KS, or Cottey College of Nevada, MO, two organizations that were near and dear …
Author:
SPONSOR:
Best Branson Condos: The best deals in Branson Missouri for nightly condo rentals. Quality condo rentals with no hidden fees or catches. The best option when visiting Branson, Missouri for your next vacation.
VISIT: Best Branson Condos for more information.
Powered by WPeMatico
All Things
Branson
Sponsor:
Comments
comments