All Things
Branson
Sponsor: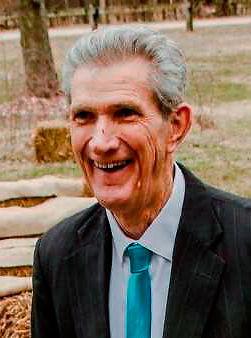 BRANSON MO NEWS: Jerry Wayne Kinman, 74, of Millersburg, Missouri, formerly of Chino Valley, Arizona, passed away on July 17, 2018.Jerry was born on April 4, 1944, to Lester and Rose (Farrar) Kinman in Ruston, Louisiana. He graduated from Choudrant High School in Choudrant, Louisiana, and attended Southwest Baptist College in Fort Worth.He married Earlene Colhour on May 22, 1965, in Hico, Louisiana, and moved to Arizona where he was a television repairman and salesman. They owned their own business for several years. He was also a Southern Baptist minister for 37 years, ministering to many churches and several people.
Jerry was a vibrant and funny man who did not know a stranger. His favorite pastimes were hunting and fishing.He leaves behind his wife Earlene; two daughters, Carla (Rick) Bonura of Chino Valley, Arizona, and Kay (Jack) Woodbury of Fulton, Missouri; sisters, Nancy Sullivan, Joanne (Ron) Harper and Carolyn (Huey) Bayles, all of Monroe, Louisiana; grandchildren, Aubrielle (Jeff) Paskon, of Independence, Missouri, Jacob (Carileen) Woodbury of Branson, Missouri, Joshua (Chelsea Franklin) Woodbury of Boonville, Missouri; and one great-grandchild, Rose Woodbury.Arrangements are under the direction of Parker-Millard Funeral Service and Crematory; 12 E. Ash St., Columbia, MO 65203; 573-449-4153. Condolences may be left online for the family at www.parkermillard.com.
Author:
SPONSOR:
Best Branson Condos: The best deals in Branson Missouri for nightly condo rentals. Quality condo rentals with no hidden fees or catches. The best option when visiting Branson, Missouri for your next vacation.
VISIT: Best Branson Condos for more information.
Powered by WPeMatico
All Things
Branson
Sponsor:
Comments
comments