All Things
Branson
Sponsor: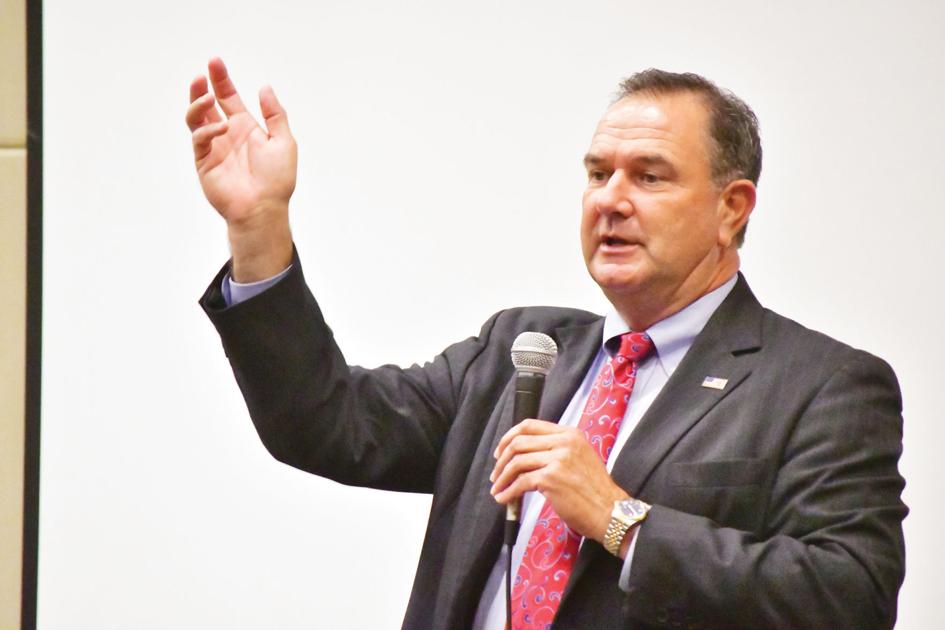 BRANSON MO NEWS: Missouri's Lieutenant Governor visited Branson earlier this week to show his support of a gas tax increase that would fund state law enforcement and maintenance for highways, bridges, roads and streets.Proposition D is a statutory referendum that will be on the November ballot and would gradually phase in over four years a 2.5 cents per gallon annual motor fuels user tax increase, resulting by July 1, 2022, in a total 10 cents per gallon increase, bringing the state tax to 27 cents per gallon. Lt. Gov. Mike Kehoe spoke to a crowd of approximately 70 people Sept. 17 at the Branson Convention Center about his support for the referendum.The statutory referendum would raise a projected $412 million annually when fully implemented in July 2022, according to a press release from the city of Branson. Revenues would go into the State Road Fund, which would be restricted to three uses: Road and bridge projects, funding the cost of Missouri State Highway Patrol enforcement of road laws, and the cost of collecting the tax. The funding would help accelerate projects in the Missouri Department of Transportation's rolling five-year State Transportation Improvement Program, including more than 13,000 miles of new highway pavement and improvements to 515 bridges statewide. 
"We've been working on some sort of funding to help our roads system for 22 years," Kehoe said. "Missourians couldn't run their household budgets if they didn't have any extra income for 22 years straight. We've kicked the can down the road long enough."Kehoe said both he and Gov. Mike Parson believe now is the time for the referendum to be passed.In addition to road maintenance, extra funding for state law enforcement is crucial, Kehoe said."People understand the great job our troopers do for patrolling our highways and keeping our roads safe," Kehoe said. "Their funding is …
Author:
SPONSOR:
Best Branson Condos: The best deals in Branson Missouri for nightly condo rentals. Quality condo rentals with no hidden fees or catches. The best option when visiting Branson, Missouri for your next vacation.
VISIT: Best Branson Condos for more information.
Powered by WPeMatico
All Things
Branson
Sponsor:
Comments
comments