All Things
Branson
Sponsor: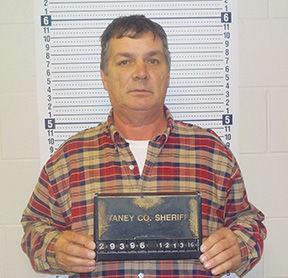 BRANSON MO NEWS: A Branson man who was driving a concrete mixer truck that flipped onto a car, killing the car's driver, has pleaded guilty to two felonies.
Michael Glidewell, 57, pleaded guilty in Taney County Court to first-degree involuntary manslaughter and driving while intoxicated as an aggravated offender, according to Taney County Prosecutor Jeff Merrell. His sentencing is scheduled for Jan. 23 before Judge Eric Eighmy.
On Nov. 30, 2016, Glidewell was driving a concrete mixer truck along E. Missouri 76, near Lakeshore Drive, when his truck flipped onto its side during a turn. The truck fell on an oncoming car driven by Talat Kopurtas, 34, of Branson. Kopurtas was pronounced dead at the scene. The Missouri State Highway Patrol (MHP) determined Glidewell was driving an unsafe speed and that his blood-alcohol level was 0.092 percent.
According to a MHP report, Glidewell told a trooper "I know I'm probably going to jail." According to the report, when the trooper asked Glidewell why he thought he was going to jail, he responded by saying "Just got a DWI Thanksgiving night," and "I was just coming around this curve and just rolled on me."
The DWI that Glidewell pleaded guilty to, occurred five days earlier, Nov. 25, on Missouri 125 at Fall Creek Drive. In that incident, an officer stopped Glidewell for expired registration, but then found that Glidewell was intoxicated with a blood-alcohol content of 0.158 percent.
The MHP report states that a computer check revealed three prior DWI offenses, two from the Trenton Police Department (in 1985 and 1988) and one from the MHP (in 2002).
The probable cause statement from Glidewell's Nov. 25 incident stated that Glidewell had five previous DWI incidents, but it only gave specifics on the three listed above.
Merrell said there is no deal between his office and Glidewell. He said Glidewell faces a maximum sentence of 22 years. …
Author:
Powered by WPeMatico
All Things
Branson
Sponsor:
Comments
comments