All Things
Branson
Sponsor: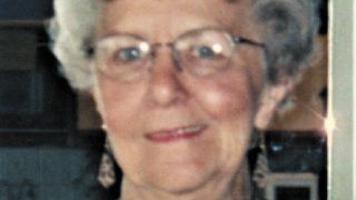 BRANSON MO NEWS: Jan. 14, 1935 – Jan. 9, 2018DEWITT – Margaret Mary Seifert, 82, of DeWitt, Iowa, died Wednesday, Jan. 10, 2018, at Clarissa C. Cook Hospice House in Bettendorf.Margaret was born January 14, 1935, in Charlotte, Iowa, to Francis and Inga (Christiansen) Fier. After graduating from Charlotte High School in 1952, she attended A.I.C. in Davenport. She married George E. Seifert on April 4, 1959, at Assumption Catholic Church, Charlotte. Margaret worked as a secretary in the emergency room at Northwest Community Hospital in Arlington Heights, Illinois, for 25 years. Upon retiring in 1995, she and George moved to Branson, Missouri. They returned to DeWitt in 2011.
Margaret was a member of St. Joseph Catholic, DeWitt. She enjoyed handicrafts and baking specialty cakes and cookies. She was especially known for her hard work ethic and immaculate housekeeping. Margaret's highest priority was spending time with her family.She is survived by her husband of 58 years, George; children, Beth (Ron) Giesler of Downers Grove, Illinois, Ben Seifert of Anchorage, Alaska, Bridget Seifert of Cary, Illinois, Brian (Victoria) Seifert of Arlington Heights, Illinois, Brad Seifert of Tazlina, Alaska, Brooke Seifert and Brent Seifert both of Island Lake, Illinois; grandchildren, Emerson and Kesler Seifert, Eva Giesler; a brother, Philip (Linda) Fier of Eldridge, sister-in-law, Jeanie McClure of Clinton, and brother-in-law, Edward Lichner of Elk Grove Village, Illinois; nieces and nephews.She was preceded in death by siblings, Francis "Buddy" Fier, Gloria Lichner, Dale Fier, James Fier, and Andrea Fier.
A Memorial Service will be held at 1 p.m. Saturday, Feb. 3, 2018, at Schultz Funeral Home, DeWitt. Interment will be at St. Joseph Catholic Cemetery at a later date.In lieu of flowers, memorials are suggested to Clarissa C. Cook Hospice House in Bettendorf.
Author:
Powered by WPeMatico
All Things
Branson
Sponsor:
Comments
comments