All Things
Branson
Sponsor: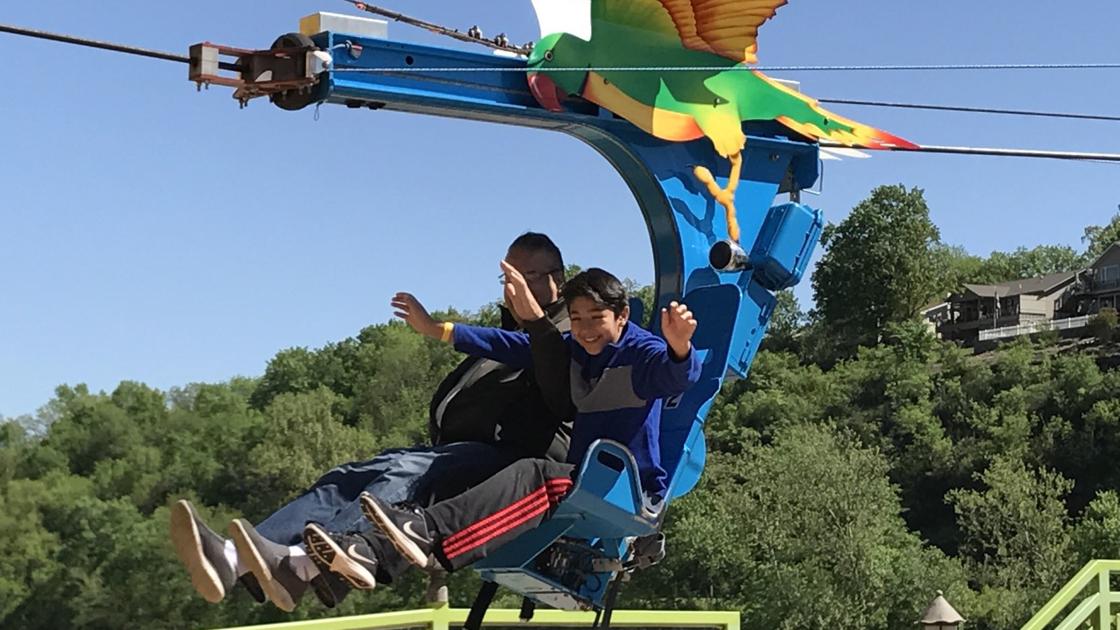 BRANSON MO NEWS:
Bigfoot on the Strip • A variety of indoor and outdoor attractions all themed around Sasquatch. There's the Gravity Bomb, a free fall ride that drops riders from a height of 200 feet; the Saddle Sling, a two-person saddle ride that launches riders high into the air and then lets them tumble end over end as they descend back down; a maze; and a safari Bigfoot Discovery Expedition where guests join a "Bigfoot Research Team" and board safari trucks for a visit to Bigfoot Farms, 10 minutes outside of Branson. bransonbigfoot.comBranson's Famous Baldknobbers • The Mabe family started the family comedy and variety show craze in Branson nearly 60 years ago and is still going strong. baldknobbers.comBranson Guided Fishing Trips • Whether searching for trout on Lake Taneycomo or bass on Table Rock Lake, Branson Guided Fishing Trips boast a 100 percent "catch fish guaranteed" track record. Bransonguidedfishingtrips.com
Branson Limousine • Rent a limo for a personalized tour of Branson or a tour of the wineries. bransonlimoservice.comBranson Scenic Railway • This vintage passenger train travels through the foothills of the Ozark Mountains. It's a 1 hour, 45-minute trip that takes passengers through tunnels, over trestles and through the southwest Missouri or northwest Arkansas wilderness that is still home to wildlife and to the ruins of long-ago communities. bransontrain.comBranson's Wild World • More than 180 animal species in an indoor animal attraction with wolves, sharks, snakes, stingrays, opossums and more. bransonswildworld.comCelebrity Car Museum • Find iconic vehicles like the Beatles' Yellow Submarine or the Gotham Roadster at this exhibit, which combines a love of cars and fame. celebritycarmuseum.comCopper Run Distillery • Specializing in moonshine, whiskey and rum. Take a tour of the distillery and a sample the spirits. copperrundistillery.comDick's 5 and 10 • For a fun shopping experience — you'll find everything from toys to …
Author:
SPONSOR:
Best Branson Condos: The best deals in Branson Missouri for nightly condo rentals. Quality condo rentals with no hidden fees or catches. The best option when visiting Branson, Missouri for your next vacation.
VISIT: Best Branson Condos for more information.
Powered by WPeMatico
All Things
Branson
Sponsor:
Related Posts
Comments
comments