All Things
Branson
Sponsor: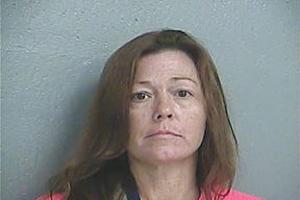 BRANSON MISSOURI NEWS: ROCKAWAY BEACH — Talks of a casino returning to the small lake community are in progress. Before a plan is mapped out, however, community members have their chance to voice support or opposition.
Currently, the state only allows casinos along the Missouri and Mississippi rivers. In 2004, Rockaway Beach failed to convince Missouri voters to change the state constitution, according to Branson Tri-Lakes News archives. Supporters of the riverboat amendment were counting on the casino to bring 1,000 full-time jobs to the community. Southwest Casino and Hotel Corporation, the company behind the proposed casino project, said downtown Rockaway Beach would have been renovated.
Of the more than 1 million Missourians who voted on the issue in August 2004, 55.9 percent opposed it, archives stated.
Rockaway Beach Mayor Don Smith said he has been researching the idea and wants to hear what the people have to say.
"We're are discussing another push for the casino," Smith said.
Meanwhile, Arkansas voters will decide in November whether a casino can be built in neighboring Boone County
Smith said he researched what happened a decade ago with Rockaway Beach's attempt at getting a riverboat casino.
"It's just overwhelming how many people keep asking me for pushing …
CONTINUE. READ THE FULL ARTICLE…
Author:
Powered by WPeMatico
All Things
Branson
Sponsor:
Comments
comments