All Things
Branson
Sponsor: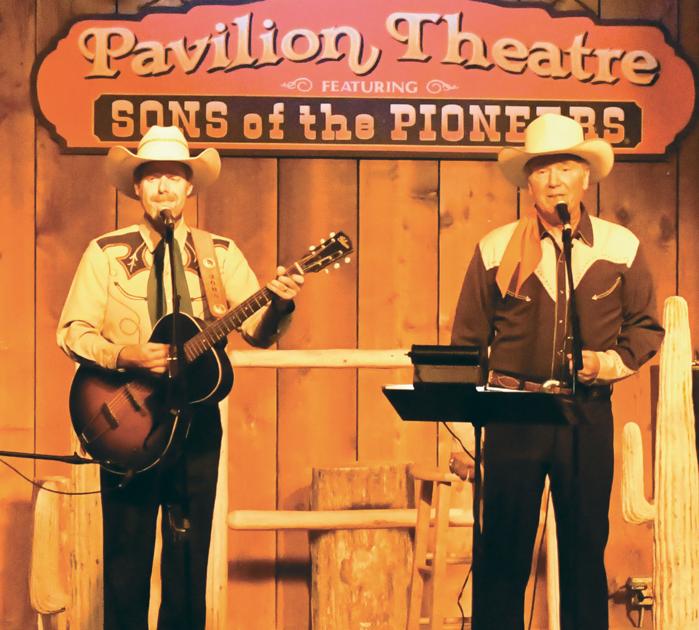 BRANSON MO NEWS: Greetings my LoyalReader(s), and welcome to the latest edition of the Branson Beat, your home for all the news on the Branson entertainment scene.
Now, let's get to it.'Drifting along with'the Sons of the PioneersEarlier this week I got to see one of the coolest acts performing in Ozark Mountain Country, the legendary Sons of the Pioneers at the newly renovated Pavilion Theatre at the Shepherd of the Hills Homestead and Adventure Park.The Sons of the Pioneers began March 13, 1934 with Leonard Slye, who would later be known as Roy Rogers, Bob Nolan and Missouri native Tim Spencer performing on a radio show in California. The announcer didn't care for their name, the Pioneer Trio, changed it to the Sons of the Pioneers, and the rest is history.The popularity of the group skyrocketed, and Rogers soon signed a movie deal with Republic Pictures and became the "King of the Cowboys." While Rogers was no longer an official member of the group, they toured together and even appeared in more than 100 movies.The group also sang the theme song for the John Wayne and John Ford classic, "The Searchers," which Ford and Wayne have called their greatest Western. Their signature songs "Cool Water" and "Tumbling Tumbleweeds" are also in the Grammy Hall of Fame.The Pioneers have been referred to as a "national treasure" by the Smithsonian Institute and have been inducted into the Country Music Hall of Fame, the National Cowboy Hall of Fame and the Western Music Hall of Fame. The group also has its own star on the Hollywood Walk of Fame.In addition to movies, the group claims to be the first cowboy group to call Branson home, and headlined their own shows at the Braschlers, Foggy River Boys and the …
Author:
SPONSOR:
Best Branson Condos: The best deals in Branson Missouri for nightly condo rentals. Quality condo rentals with no hidden fees or catches. The best option when visiting Branson, Missouri for your next vacation.
VISIT: Best Branson Condos for more information.
Powered by WPeMatico
All Things
Branson
Sponsor:
Comments
comments