All Things
Branson
Sponsor: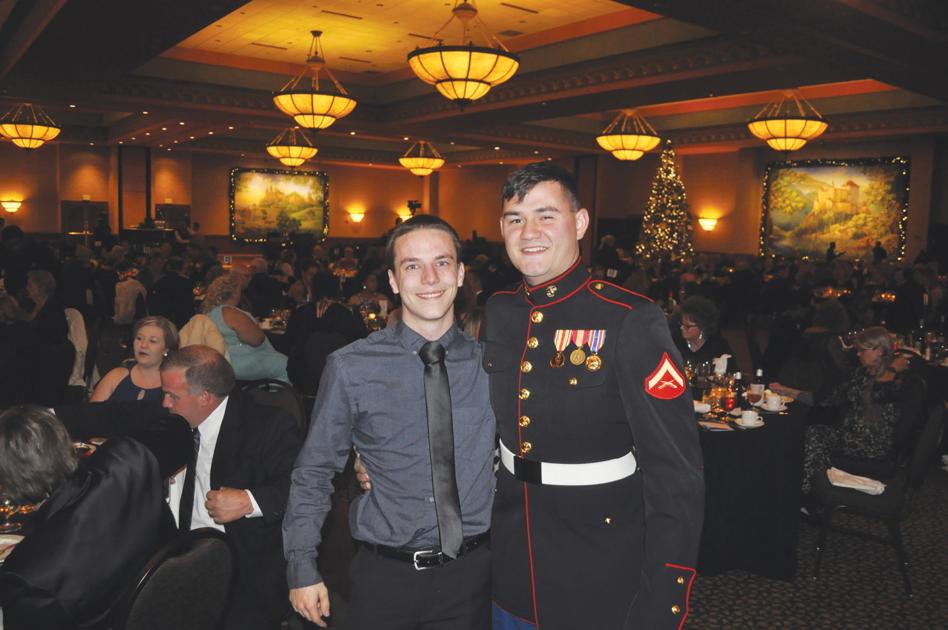 BRANSON MO NEWS: On a night of looking back and honoring the service of those in the United States Armed Forces, a Branson family was looking toward the future.
Branson Ticnor, 22 and a lance corporal in the Marine Corps, cut the cake to celebrate the USMC's 242nd birthday as the youngest marine in attendance at the 21st annual Military Gala and Banquet at Chateau on the Lake. Hours earlier, Alex Penrod, 19, Ticnor's brother, enlisted in the Navy.
For the brothers, both graduates of Branson High School, the decision to enlist is one that continues a family legacy.
"My uncle was in the Army, and my great grandpa was in the Navy, so growing up I was always around that military presence," Ticnor said. "So as a young man, ever since the sixth grade, I wanted to be in the military. Figuring out which branch was a challenge, but the Marine Corps gave me the biggest challenge and had the most to offer for me."
Penrod said he gave his enlistment a lot of thought before deciding on the Navy. With his brother ahead of him, Penrod said it adds another way for the pair to connect.
"We get at each other every once in a while for going between the branches," Penrod said. "It's fun, gives us another connection as a family."
Ticnor said he was proud of his brother's decision and the hard work he's put in to get where he is.
"It's definitely a big leap," he said. "It's exciting, another member of the family who's going into the military, someone to go see. I'm excited for him. He's worked very hard, and there's just nothing else you can say."
Penrod said he's excited to get started, having watched …
Author:
Powered by WPeMatico
All Things
Branson
Sponsor:
Comments
comments