All Things
Branson
Sponsor: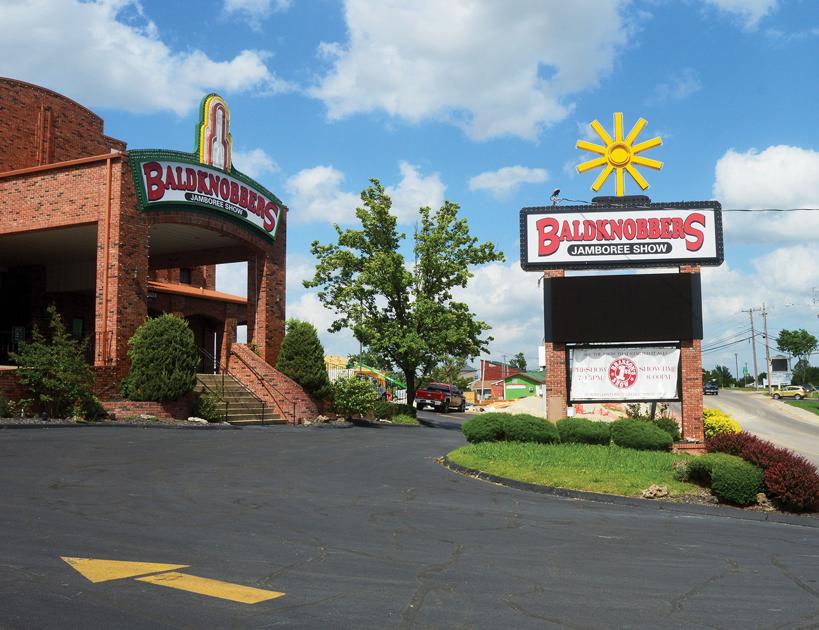 BRANSON MO NEWS: One of Branson's most legendary theaters is slated to be sold on the courthouse steps as part of foreclosure proceedings.
According to a newspaper notice, The Baldknobbers Theatre is scheduled to go on sale at 1 p.m. June 9 at the east door of the old Taney County Courthouse on David Street in Forsyth. The notice states the sale is due to defaulting on a security agreement from 2006 with Central Bank of Branson.
In March, amid a swirl of social media rumors about the fate of the theater, the Baldknobbers announced they were moving their long-running show, now called Branson's Famous Baldknobbers, to a new location. The facility on 76 Country Boulevard had been home for the show since 1970.
When the March announcement was made, the show's general manager and emcee, Brandon Mabe, said his grandmother, Katie Mabe, who is the sole owner of Baldknobbers, Inc., was planning to sell the venue with an asking price of $3.5 million. The theater could still be sold before the scheduled foreclosure sale.
"She's tired, and she doesn't really want to be in the show business industry any more," Mabe said. "So she wanted to put the theater up for …
Author:
Powered by WPeMatico
All Things
Branson
Sponsor:
Comments
comments