Local art studio 'for the community, by the community'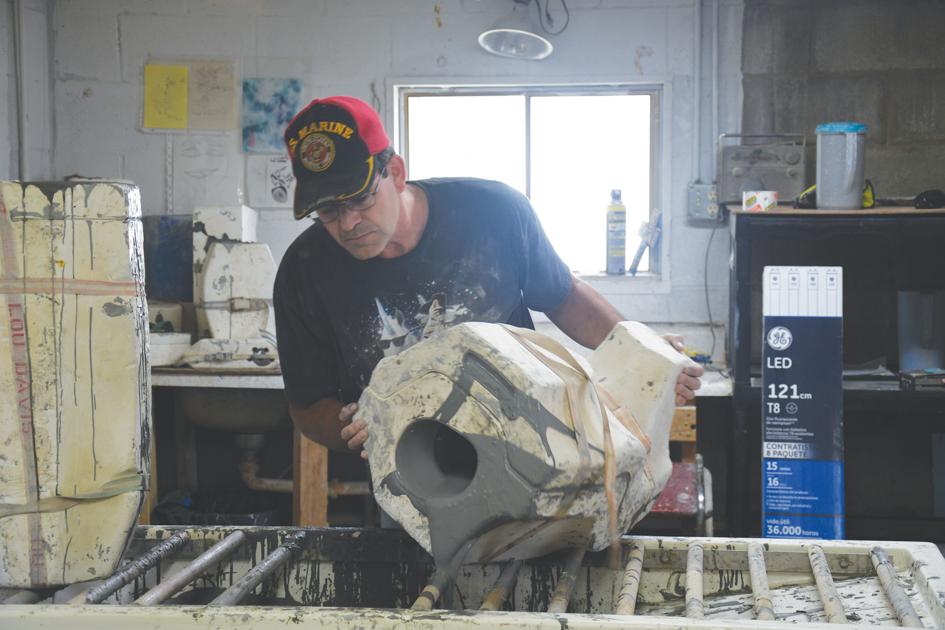 BRANSON MO NEWS: Nestled in the small community of Walnut Shade, there is a shop full of everything from dogs to ghosts to Christmas trees to plant pots. Everything is made from ceramics, and hundreds of pieces sit on shelves, their bright white canvases ready to paint. Maple Hill Ceramics has been open since 1981, but recently they built a new addition, giving them a larger studio to offer classes in painting and drawing, as well as ceramics.Founder and owner Thellsia Surber, known to friends and customers alike as Happy, opened the shop after teaching second grade in Olathe, Kansas, for 25 years. She started doing ceramics in 1954, and when she retired she moved to Walnut Shade and used the property she already owned to open Maple Hill Ceramics.
"I've always worked, and I couldn't see myself sitting at home and doing nothing," Surber said. "So I decided to open up this shop."That was 37 years ago. Surber, now 82, still spends five or six days a week in the studio. Despite recently losing sight in one eye, she's still painting intricate details on pieces. But she doesn't do it alone. Helping her run Maple Hill is Freeman Payne, a U.S. Marine veteran with a passion for ceramics and an art degree from Missouri State University, and long-time volunteer Kimberlie Rife.  Payne was completing a Bachelor's degree in Drawing at MSU when he discovered Maple Hill Ceramics. After taking a couple of ceramics classes at school, he decided he wanted to apprentice with Surber, so he called and she agreed. He's been with her since 2013. During his time at Maple Hill, Payne has earned two second-place awards for ceramic pieces at the National Veterans Creative Arts Competition and Festival. He will return this October to compete again.Kimberlie …
Author:
SPONSOR:
Best Branson Condos: The best deals in Branson Missouri for nightly condo rentals. Quality condo rentals with no hidden fees or catches. The best option when visiting Branson, Missouri for your next vacation.
VISIT: Best Branson Condos for more information.
Powered by WPeMatico
All Things
Branson
Sponsor:
All Things
Branson
Sponsor:
Comments
comments