All Things
Branson
Sponsor: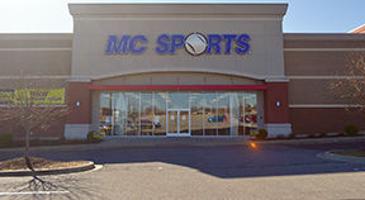 BRANSON MO NEWS: MC Sports, a sporting goods chain, will close all of its stores, including one in Branson.
Michigan Sporting Goods Distributors issued a statement Tuesday stating the company has filed for bankruptcy, and will start liquidation sales among its 68 stores.
"MC Sports has initiated voluntary reorganization proceedings under Chapter 11 of the U.S. Code in Grand Rapids, MI," according to the statement.
"After a valiant and concerted effort by MC Sports' associates, vendors, landlords, and outside professionals to restructure the Company's balance sheet and operating performance, the Company was unable to reach an agreement on a viable out of court proposal," Bruce Ulery, MC Sports president and CEO said in the statement.
"The only alternative to address our immediate liquidity issues is to commence liquidation sales at all stores, while concurrently expediting our pursuit of alternative financing and going-concern sale options under the protections of Chapter 11."
Director of the Branson RecPlex, Cindy Shook, said MC Sports was a handy and convenient place for local leagues and visitors to purchase equipment when needed.
"It's a loss for everyone," Shook said.
MC Sports was also a marketing sponsorship for the RecPlex, and Shook said both she and the company were …
Author:
Powered by WPeMatico
All Things
Branson
Sponsor:
Comments
comments