All Things
Branson
Sponsor: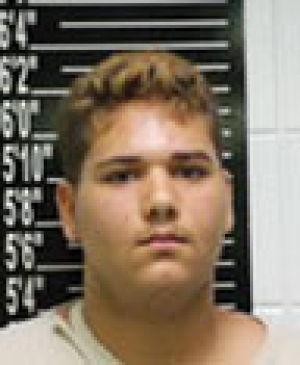 BRANSON MO NEWS: A Reeds Spring man pleaded guilty in federal court Thursday for soliciting sexually explicit photos from a teenage boy.According to a press release from the office of the U.S. Attorney for the Western District of Missouri, Jeffrey Raymond Everett Jr., 22, pleaded guilty before U.S. District Judge M. Douglas Harpool to the charge contained in a Sept. 20, 2017, federal indictment.
According to the release, Everett pretended to be a woman when he requested nude photos from the 16-year-old victim. A student reportedly turned in the victim's cell phone at school because he found nude photos of the victim on the phone. Investigators found Facebook Messenger conversations between the victim and "Alecia Valentine," who turned out to be Everett, the release stated.In those messages, Everett, while pretending to be a woman, asked for, and received, explicit images and videos of the student. Everett sent the student pictures of a nude female, purportedly of Alecia Valentine, and requested pictures and videos of the victim in return. The victim also told investigators he had several chat sessions with Alecia Valentine.
More from this section
According to the U.S. Attorney's Office, under federal statutes, Everett is subject to a mandatory minimum sentence of 25 years in federal prison without parole, and could get up to 50 years in federal prison without parole. Sentencing hearings will be scheduled after the completion of presentence investigations by the United States Probation Office.In 2014, Everett, when he was 18, pleaded guilty in Stone County to possession of child pornography. According to Branson Tri-Lakes News archives, he was given 120 days shock time, a seven-year suspended sentence and five years probation.
Author:
Powered by WPeMatico
All Things
Branson
Sponsor:
Comments
comments